Description
Ultra-high grade range amplifi ers and speakers that deliver high density realistic sound and a spatial sound impression. The new X-Series amplifiers are precisely designed for High-Resolution Audio to create a truly authentic listening experience with every detail and nuance.
FEATURES:
Max Power 1000W
Size (inch) (W) 8-3/8″ x (H) 2-1/16″ x (D) 5-7/8″
Variable Low Pass Filter
Bass Boost
Optional Wired Remote Ready
Output Coil with Magnetic Shield
Prevents magnetic flux from radiating from the subwoofer's coil, resulting in reduced noise and enhanced sound quality.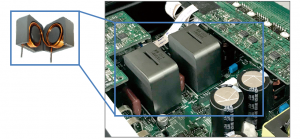 Sliding Terminal Cover
Detachable sliding terminal cover offers a sleek design and easier installation.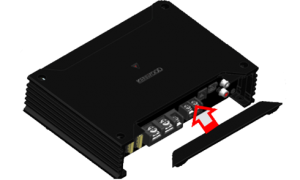 Variable Gain Circuit
Improved Signal to Noise Ratio

One-side Connection
All terminals and connections are on one side for easier installation and a cleaner look.

Speaker Level Input Harness
Speaker Level Input Harness is included to connect to speaker wires from factory installed receivers.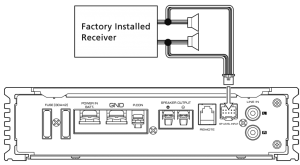 Optional Wired Level Control Ready
The optional KCA-RC01A wired remote level control allows you to easily adjust the subwoofer volume.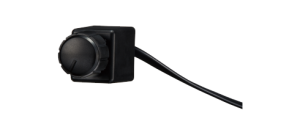 General Features:
| | | | |
| --- | --- | --- | --- |
| | X802-5 | X502-1 | X302-4 |
| MAX POWER | 1600W | 1000W | 600W |
| RMS POWER OUTPUT (4Ω) | 50W x 4 + 300W | 300W | 50W x 4 |
| RMS POWER OUTPUT (2Ω) | 75W x 4 + 500W | 500W | 75W x 4 |
| RMS POWER OUTPUT Bridged | 150W x 2 (Bridged) + 300W | – | 150W x 2 (Bridged) |
| Features | Speaker Level Input | Speaker Level Input | Speaker Level Input |
| | Signal Sensing Turn-On | Signal Sensing Turn-On | Signal Sensing Turn-On |
| | Variable High Pass Filter | Variable Low Pass Filter | Variable High Pass Filter |
| | Variable Low Pass Filter | Infrasonic Filter | Variable Low Pass Filter |
| | Bass Boost | Bass Boost | Bass Boost |
| | Optional Wired Remote Ready | Optional Wired Remote Ready | |
| Dimensions | (W)9-3/4″ x (H) 2-1/16" x (D)5-7/8" | (W)8-3/8" x (H)2-1/16" x (D)5-7/8" | (W)8-3/8" x (H)2-1/16" x (D)5-7/8" |
| Weight | 4.6 lbs ( 2.1 kg) | 3.1 lbs ( 1.4 kg) | 3.3 lbs ( 1.5 kg) |
SPECIFICATIONS:
CTA-2006 Primary Ratings:
Power Output – 300 Watts RMS x 1 at 4 Ohms and ≤1%THD+N
Signal-to-Noise Ratio – 85dBA (Reference: 1Watt into 4Ohms)
Maximum Power Output:
MAX POWER – 1000W
Rated Power Output at 14.4V:
A/B (4 Ohms) – –
A/B (2 Ohms) – –
SUB (4 Ohms) – 300Watts RMS x 1 (4 Ohms, 20-200Hz, ≤0.5% THD)
SUB (2 Ohms) – 500Watts RMS x 1 (2 Ohms, 100Hz, ≤0.5% THD)
A/B (Bridged 4Ohms) – –
Specifications:
Signal to Noise Ratio – 100dB (Reference: Rated Power into 4Ohms at 14.4V)
Frequency Response – 20Hz-200Hz (+0dB, -3dB)
Frequency Response – –
Input Impedance – 10k ohm
Speaker Impedance – 4Ω (2Ω to 8Ω allowable)
Bridged Connection – –
Audio Section:
Low-Pass Filter – 50Hz-200Hz, -24dB/oct
High-Pass Filter – –
Bass Boost – 40Hz, 0dB – +18dB
Infrasonic Filter – 25Hz, -24dB
RCA Input Sensitivity – 0.2[V] – 5.0 [V]
Speaker Level Input Sensitivity – 4.0[V] – 12.0 [V]
Terminals:
Battery & Ground – M6 Screw Type Terminal Block
Speaker Output – M4 Screw Type Terminal Block
General:
Dimensions(WxHxD) – (W)8-3/8" x (H)2-1/16" x (D)5-7/8"
Dimensions(WxHxD) – (W) 213cm x (H) 53cm x (D) 149cm
Weight – 3.3 lbs ( 1.5kg)
Operating Voltage – 14.4V(11-16V allowable)
Current Consumption – 25 [A]
Key Features:
– CTA-2006 Compliant
– 2 Ohms Load Capability
– One Sided Connection
– Speaker Level Input with Signal Sensing Turn-on
– Signal Sensing Turn-On
Accessorries:
– Remote Level Control Ready ( Optional KCA-RC01A)
– Terminal Cover
– Power MOS-FET Switching Power Supply
– Extruded Aluminum Heat Sink Design